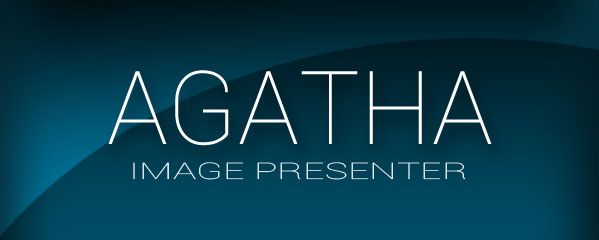 Agatha is a new way to interact with your images and photos!
It is an Image Presenter which allows you to control and present your images with simple hand gestures.
Taking advantage of the Leap Motion controller, a technology developed by Leap Motion (www.leapmotion.com), Agatha is capable of recognizing hand gestures and finger movements in order to manage, present and display your images.
Working in a 3D environment, images can be moved, arranged, rotated and zoomed, allowing a new dynamic way to manage photos and to make presentations.
An interaction that was possible only in sci-fi movies is today available. It's Agatha.
What's the purpose of Agatha?
During a presentation or a keynote, you have to prepare your slideshow properly in order to progressively focus your audience attention on your speech/product. With Agatha you can dinamically focus on a single slide, zooming on your product details, comparing photos and assembling an interface only with a swipe of your hands.
If you're a photographer or a graphic designer, you have to deal with tons of photos and images every day and how hard and long it is to confront them. With Agatha, you'll be able to quickly move and confront photos, all with natural hand gestures, saying goodbye to long list searching and image visualizers usable only with keyboard and mouse.
How does Agatha work?
It takes advatage of  the Leap Motion controller to track the movement of your hands, and has specific hand position/gestures that enable the application functions. We put lot of effort in developing the most natural and effective kind of interaction in order to make Agatha useful out-of-the-box.
Where can I get Agatha?
Agatha is available on Leap Motion Airspace here: Agatha on Airspace
Where can I find updates on Agatha?
Follow us on our Google+ or Facebook pages for updates!
If you have questions, suggestions or you want more informations about Project Agatha, send us an email using our contacts page.