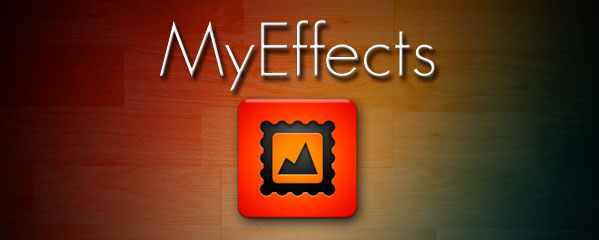 It's irreducibly simple to use and very effective. It's fun to use and comes up with pretty cool effects."
MyEffects is the first image editing app with unlimited image Effects!
There's no predefined effect, you create your own effects using your imagination and creativity!
Say goodbye to hours spent searching for the perfect effect, just a tap on your device and you'll create a unique effect using MyEffects Generator!
You can Generate a random effect, each time it will create a unique effect. If you prefer, you can create it your own, using the amazing Effect Editor!
For the first time, you don't have to apply pre-defined existing effects, you can create your own personal set of effects!
If you like the effect you just created, you can save it and you'll find it in your effects set. You can manage your effects, delete old effects and create new!
With just a click you can share your edited images with your friends, using Facebook, Instagram, Twitter and all the other apps you have on your device!
Features:
Unlimited effects!
Effect Generator, create a unique effect with every click!
Effect Editor allows you to customize your effect
Save your own effects!
Effects carousel
Add/Delete effects
Set image as Wallpaper
Save Image
Share image with Facebook, Instagram, Twitter and all the social apps on your device!
Much more coming soon!
The app is Free and banner-supported. No intrusive ads, no bloatware.
Who likes to edit images easily but still wants to give a unique personal touch will love MyEffects.
It's also a great companion for Instagram, Pinterest, Tumblr and all the image sharing apps.
MyEffects. Unlimited effects, your effects.
Special thanks to Paul Bica – photos.